From the moment I heard about the yoga retreat with Radiant Hot, my ears pricked up and I knew in my heart it was something I needed to do. I have not had a vacation in so long and the ones I had experienced, always resulted in drama, tears and feeling exhausted when I came back. I kept seeing the poster about the retreat every time I went in to the studio and hearing the gentle reminder from each teacher about how magical this trip was going to be, I was certain that I wanted to to be part of it.
I have been doing yoga on and off for around 3 years, but I didn't know the mental benefits as I was more focused on what it could do for me physically. This trip took me to a whole other world of values, connection,  and love that everyone should have on their bucket list even if to experience just once.
I met the rest of the group at the airport with my other half as we had just spend two days at a another hotel in Cancun. We had a great time in a 5 star plush resort, but I had no idea what was in store for us over the next 6 days. Nor did I realize how much better it was going to get. I have been on so many top 5 star vacations that are based on luxury and out of all of those, nothing gave me the gratitude and personal growth that this retreat did. It gave me a feeling that no other vacation has. A yoga retreat is certainly something that will be going in my diary once a year thanks to the experience I had with Radiant.
We arrived at the resort which was beyond beautiful. Located on the beach there was no need for shoes throughout the whole trip. This was something I loved. In the last hotel, we had to be in shoes all the time (even to eat dinner long dress pants were required). At this resort it was turn up for breakfast as you! Now this is what you call a relaxing trip – where you can roll out of bed, barefoot, into yoga. Whatever time you want to sit around the breakfast table in your workout clothes or swimwear.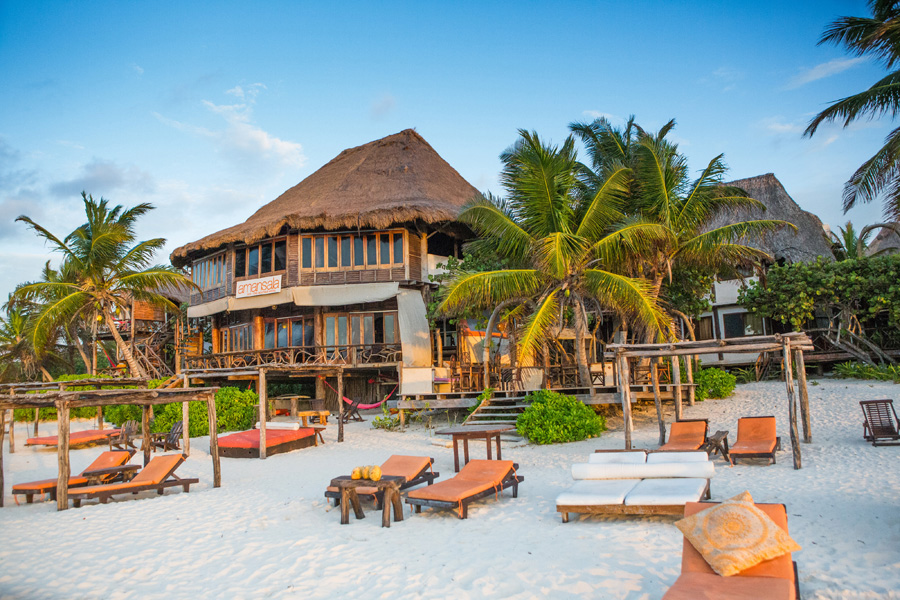 I only knew three people out of the group, which at first is daunting. When you realize everyone there is on the same page as you, with no judgment or expectations, you are able to let go and just be you. The friendships that were created on this trip will be forever lasting because we shared a common bond with the retreat itself. Surrounding yourself with good people that generally care about you, are positive and have a good heart is such a refreshing feeling. Knowing that each person on this trip had those qualities was a blessing.
The direction and intention of this trip was lead by Darlene, who did such an incredible job of making everyone feel comfortable and at ease. I know for my partner who, before this trip, had only been to 4 yoga classes, felt so at ease with his surroundings because the people that were there. This trip is not just for people that know about yoga and in fact, I encourage everyone to experience something like this because you will get so much more out of your time than a regular vacation. He had never been on anything remotely like a yoga retreat and when I say it changed his life and gave him the ability to open his heart even more, I am not exaggerating. He became so strong through his personal experience, gaining so much confidence and becoming 100% comfortable in his own skin and abilities.
For the two of us, it bonded a much deeper connection which I did not expect to happen. I guess I did not know what this trip would do, I just know I did not want to miss out on something that could potentially heal my wounds and make me a better person. We were able to do yoga twice a day as a group and the view from the studio was simply perfect. Open shutters that looked out to the ocean which was about 30 feet away, hearing the ocean waves, feeling the breeze on your skin tasting the salty sea water. It made the yoga practices magical that after each class no one wanted to leave, it was a beautiful sight.
When you travel all inclusive, the food can sometimes be very rich and you leave the table feeling bloated and tired. Fueling your body with great ingredients makes a huge impact on your mindset and the way we feel. Having fresh, healthy, and very tasty food served to us three times a day was a highlight for many – there was not one bad meal. We were able to travel to the Mayan ruins on a big family bike ride with everyone helping each other along the way. One of my favorites was going snorkeling in the Cenotes, the Mayan caves. I am not a particularly great swimmer, but that didn't matter because the water was so clear it took my breathe away. My partner Ry is such a great swimmer that he had a field day swimming around, down under the caves checking out the fish.
One of my biggest memories of the trip was participating in the sweat lodge, what they call a "tamascal". I am a very open person, ready to try anything knew and even though I had no idea what to expect, I trusted Darlene and the others who had done it before. I am always a believer that if someone is successful or very passionate about what they do, there is a reason to follow them. One of the reasons I was so assured by the trip was by allowing myself to trust what Darlene had said about the incredible experience I was about to have. Being in a small cave with 25 other people with no water and heat rising, while we chanted and sang was an experience I will never forget. Myself and Ry were able to stay through the one even though it was pushing our barriers. We were determined to see it through. For one section we had to sing any song of our choice on our own, just 10 seconds would do. I could feel Ry's heart next to me popping out of his chest and I know he was petrified. They say what doesn't kill us makes us stronger and that experience for him was a turning point. Facing one of his fears he came out of the tamascal a new person with confidence. Not only that, but the experience opens up your heart and allows you to love. He went to each member and gave them a big hug and told them well done simply because he felt compelled too. Tell me a 5 star couples holiday that gives you that kind of experience? I don't know of any, which is why this trip is forever close to my heart.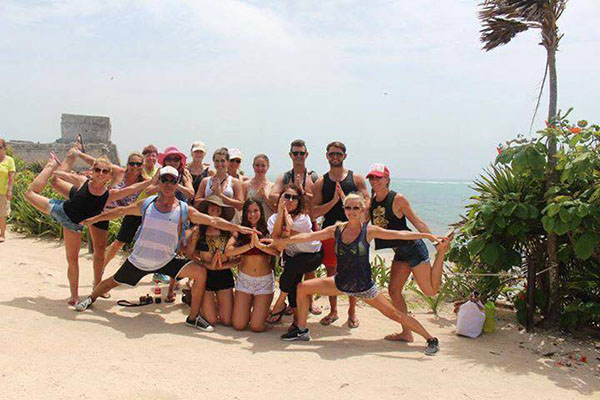 The friendships that were created were beautiful and I am so grateful for every single person that went on the trip. A yoga retreat is in my diary every year because I am already craving the feeling. Darlene and Radiant had a significant role in making this trip so special and knowing the community we have at Radiant with the people that attend class you will be sure to meet incredible individuals that have either been through the same thing as you or are on a similar journey allowing you to make new and long lasting connections. It was a privilege to be on the retreat and I am excited for the next one!