From the moment I went to my first class at Radiant Hot Yoga, I completely fell in love with the way that it made me feel. Not only because of the practice that made my body feel stronger, but it was also the surroundings that I found myself in.
Radiant Hot Yoga has been able to create something so extraordinary, and I'm sure that my fellow students can relate to me when I say that I have found an extended family that genuinely cares about my well-being and growth. This is not just your regular studio where you work up a sweat and leave; no, this is a place that you carry in your heart wherever you go and this is purely because of the love that comes from the owner. She is married to the practice as well as the students, that is how dedicated she is. Her passion for yoga and her students make it a very special studio to be part of.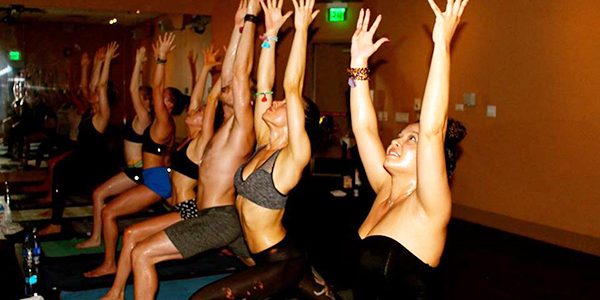 The Exercise
Incredible things are happening to your body when you are in the room at Radiant Hot Yoga, both physically and mentally. For the hour class, you are in the room that reaches temperatures of 104 degrees while you do a series of yoga flows and poses that stretch your body and work deep into your soul.
The teachers at Radiant do such an excellent role of guiding you through your practice and making you feel comfortable with whatever level you are at. I always have the mindset that it is yoga practice and not yoga perfect – something that is reiterated a great deal by those leading class.
When you are in this level of heat your muscles are contracting and stretching at a cellular, biochemical level. One of the great benefits of this is better circulation because lipids and proteins are reorganized optimally in this environment. When we have better circulation, our bodies function better and it can aid in healing, joint mobility, and our range of motion.
Yoga in heat creates so many incredible benefits for us that my body has started craving the practice on a daily basis since attending my first class at Radiant. For me, I feel that I need to go every day to realign my focus, my energy, and my body. When we perform the practice in this heat, blood and calcium are brought to the bones and as we work against gravity, it strengthens the bones.
Because of the increased circulation, our lungs are stretched while the poses that we hold eliminate the toxins and waste through our organs. Yoga has such incredible benefits for healing the body, making you stronger, and cleansing your soul. This happens because the nerves are stimulated by compression and extension which improves communication. This helps with the body supplying fresh blood, oxygen, and nutrients throughout.
Radiant Hot Yoga students know the consistency that happens in each class which allows you to improve on your practice. I love fact there is a variety throughout the class, from the flows that we do at the beginning to the ab section where you feel another rush of energy within the room. This pushes you through onto the final spine series.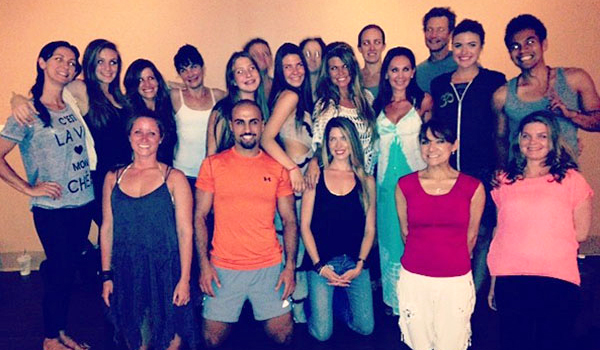 The Community
There is something so special about the community at Radiant because they heal your body from the inside out. Strip away your facade and break down any barriers. Create connections and bonds unlike any other gym or yoga studio can. This all stems to the basis on why this studio was created.
Unlike other studios that are big corporations with the goal to make money and have as many people come in and out as possible, Radiant Hot Yoga is unique. The owner and her two girls have been healed by the practice, and from their deep love, has created the drive to help others heal using hot yoga. This is what Radiant is all about: healing your soul. I am sure I speak on behalf of many of the students that we are all deeply connected at Radiant because of the environment of the studio.
I am incredibly grateful to be part of a family at Radiant that looks out for one another and genuinely cares about each member's experience, development, and heart. The teacher's dedication to their students is very special and it makes you want to keep coming back to receive more love, energy, and peace. I feel very blessed to have found this community because it keeps me motivated to keep going and improving in my own practice. Being part of something gives us significance, which is one of our 6 basic human needs.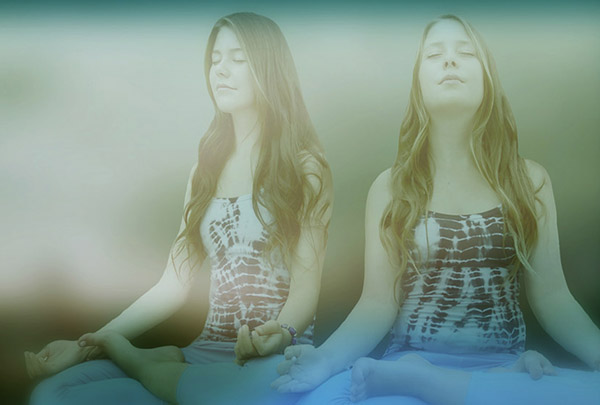 The Mind
For me, yoga has really been a catalyst in my healing process. We all have scars from the past, and hot yoga with Radiant has given me something so powerful it is hard to put down into words. All of the heart breaks you held onto for so long can be freed from the your life outside the studio doors, allowing you to connect to yourself on a deeper level. You are then able to strengthen the mind and create more focus with better concentration.
I know that the energy I feel in the room has been a significant part in my development during my healing process and the heat allows me to let things go. You are able to get deeper into your poses and stretches which allows for more toxins to be flushed out of the body. This process helps clear your mind, which realigns your focus on you and gives you the clarity you seek. The teachers always give words of wisdom about life, sort of like my own personal inspirational speaker. They always say your soul and how you conduct yourself makes an impact on you on a day to day basis.
My mind has been expanded to more love and gratitude, which has made me a happier person. For someone who has a very hectic schedule, the hot yoga room is a place I can completely switch off and work on my practice surrounded by love from the teachers and the students.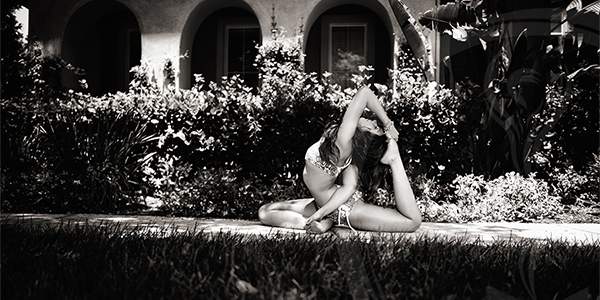 The Flexibility and Strength
The warm room used for hot yoga classes allows tight muscles to release faster and stay loose throughout the session. This is why there are added benefits to being in a hot yoga studio rather than one that doesn't use heat. Your muscles, tendons, and ligaments are able to safely stretch further, giving you more flexibility and muscle strength. You are able to go further by using the heat to allow your body to get to your extended boundaries. You can increase your stretch in a variety of poses, improving elasticity and range of motion. These are incremental changes that, with a regular practice over time, result in greater overall flexibility.
More blood is circled around the body and with the heat loosening up your muscles by relaxing them, it helps elongate and heal the connective tissues. Hot yoga works both on your flexibility and strength, two elements that you need to live a healthy and strong life. Especially as we get older, it becomes more important to keep your body active and moving with a wide range of motion.
Hot yoga is a great workout for all ages and levels of skill because you can go at your own pace. It carries a key component in healing past injuries as well as muscle soreness. This is because the heat allows us to get deeper within the muscles, healing the injury or knots at the root of the cause. Think of it when you go for a massage and the masseuse has to warm the effective area first to get to the problem.
The hot studio is heating your body so that when you go into the stretches and poses, you can release muscle tissue aiding in healing and muscle soreness. If you are someone that is an endurance athlete or weight-lifter, when you are contracting your muscles and not stretching, a hot yoga class can release any tension allowing for an improved performance in your sport.
It is always practice – there is no such thing as perfect – which is why at Radiant Hot Yoga they call it yoga practice and not yoga perfect. There is a deep connection within the studio grounds; the owner, teachers, and students create a place to come not only to feel an incredible workout, but to be healed and feel at one with yourself.