Tag Archives:
yoga students
Whether you completed 28 classes in 28 days or not on behalf of Radiant Hot Yoga, we would like to congratulate you on participating in the 28 day challenge. It's not easy to challenge yourself or your body in this way to push forward to get yourself to the next level.
Remember that it isn't the destination but the journey that is most important.
We can come into a challenge like this to see if our body can make it through, but we sometimes find the growth in our heart and soul is what we notice and appreciate the most. Everyone at RHY has seen that growth within each and every one of you, and it has been our honor to guide you through your practice each time and watch the growth day by day.
For all of those that completed the challenge you are eligible to make a one time purchase with:
28% OFF
Of all class cards, 1 year paid in full, yoga clothes, mats and yogitoes!
* All membership purchases will start after current package expires.
Let's congratulate the following who completed 28 classes in 28 days!
Radiant Hot Yoga Newport Beach studio
Christina A.
Jason A.
Michelle B.
Sam B.
Melissa B.
Anna B.
Ariana B.
Jayne C.
Shelby C.
Kevin C.
Mikhail C.
Ella C.
Jeannette D.
Asheya D.
Ruby D.
Kerri E.
Emily O.
Sebastian O.
Shannon P.
Sylvia P.
Susan P.
Stephanie R.
Tabitha R.
Joely R.
Polly S.
Ali S.
Kim S.
Cherie S.
Alina S.
Egon V.
Erik V.
Tatiana W.
Liz W.
Jeremy F.
Brigitte F.
Rick F.
Patricia F.
Tamara G.
Alissa J.
Wojceich K.
Teresa K.
Brianna L.
Rick L.
Megan L.
Stephen M.
Alyssa M.
Juliet M.
Helene N.
Michelle N.
Radiant Hot Yoga Irvine studio
Dewi A.
Stefanie C.
Jessie C.
Kristin C.
Tamara C.
Isis E.
Nicole G.
Desiree H.
David R.
Lisa R.
Sholeh S.
Sameer S.
Douglas S.
Poonam V.
Paula W.
Nikki K.
Karen K.
Sonya L.
Anna L.
Hyunhee L.
Hannah L.
Vanessa N.
Mira P.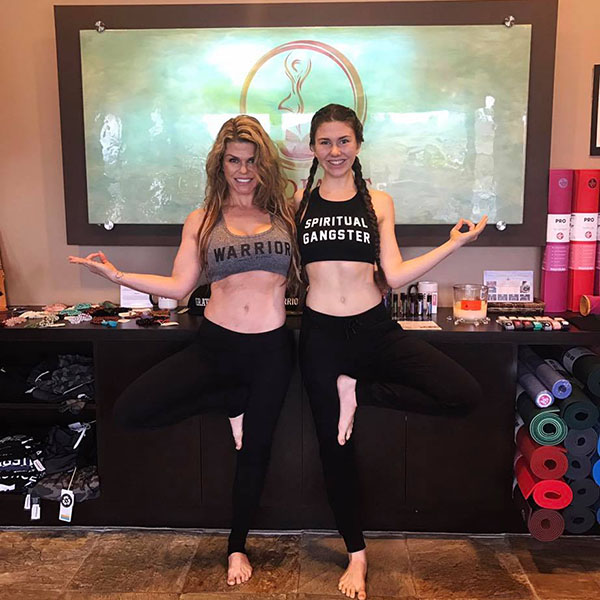 Come celebrate, we are having a party – March 4th!
It is absolutely amazing that Radiant Hot Yoga's Irvine studio has been in business for a whole year now. Time flies when you're having fun, creating beautiful connections, and sharing smiles.
We want to thank all of our incredible students who have walked through our doors, making Radiant Hot Yoga a part of their life. We are truly grateful for each and every single one of you. It is such a blessing for all of us at Radiant Hot Yoga to have each of you part of our lives and part of our living dream. It is because of you that we are here. Radiant Hot Yoga has brought many people together in life and in love.
We are so excited to go into our second year of business; yoga, love, connection & joy. We'd like to honor you in a celebration Saturday, March 4, 2017!
We are having a party
WHERE?
Radiant Hot Yoga, Irvine studio
8501 Irvine Center Drive, Irvine California
(Located in the new Whole Foods shopping center)
When?
Saturday, 4th March 2017
From 6:00 pm – 9:00 pm
Enjoy an evening with your favorite Radiant Hot Yoga teachers and fellow students.
We would be truly honored if you came and celebrated with us. Hope to see you all then!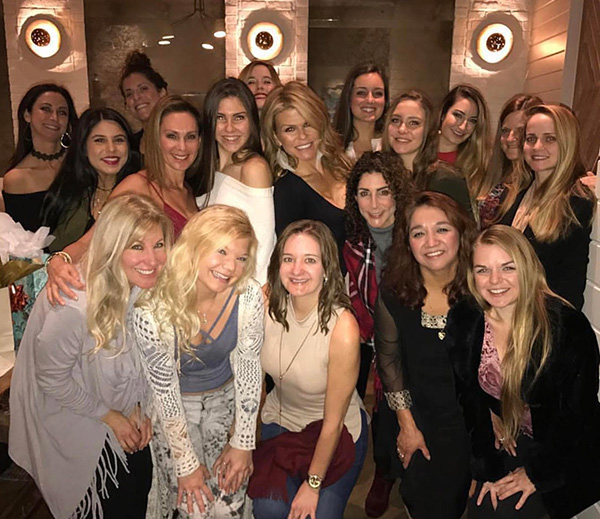 Original article on Daily Pilot
Taking a short break from their leaps and tumbles, the Newport Harbor High School pep squad's 61 girls laid out mats in a campus gym for some yoga Wednesday afternoon.
Skyler Dearen, 16, was ready to lead the girls through their down dogs and tree poses. But that's not all — she also had some words of wisdom, motivation and self-love.
Doing yoga, she said, allows one to "consciously let go of the things that no longer serve you."
Skyler became a certified instructor through the credentialing organization Yoga Alliance at age 13 and taught her first class at 14.
Having received a teaching certification before a driver's license, she has taught about 20,000 students so far. She currently teaches about 10 classes a week at her mother Darlene's business, Radiant Hot Yoga in Newport Beach and Irvine.
Skyler attended Corona del Mar High School before switching to online school the past two years to accommodate her yoga teaching schedule.
As her session at Newport Harbor began Wednesday, Skyler had the cheerleaders, song girls and baton team members ease into a pose in which they lay flat on their backs while she set up music and had the lights dimmed.
Her 15-year-old sister, Savanna, who also is certified, helped demonstrate various poses for the students.
"There's a lot of moving pieces," said Julie Woodall, an instructor for Radiant Hot Yoga. A session's tone, music selection, ventilation and lighting are all in the instructor's hands.
Earlier this week, Newport Harbor pep squad advisor and coach Kris Higman, a longtime friend of Woodall's, asked if Skyler could lead a class during her students' summer training camp.
"It's a chance for them to stretch their bodies, work on core muscles, strength in their arms and legs and balance, but also for them to be positive about their bodies," Higman said. "Skyler is their same age; she's going through the same things socially as they are. If she can give them this message of loving yourself, that's huge."
Skyler and Savanna received that message when they needed it most.
When Skyler was 6 and Savanna was 5, their mother encouraged them to "heal themselves" through yoga.
The girls' parents had separated, and later divorced. Skyler and Savanna moved with their mother from Arizona to California about five years ago, Skyler said.
"[Yoga] taught me to accept the moment, that you have a choice of how you want to live your life, whether it's being unhappy or loving life," she said. "I can take down those walls. … It's my choice."
As the Newport Harbor girls moved through workouts such as push-ups and bridge poses, their young instructor kept her voice upbeat. During relaxed stretches, she spoke softly and slowly.
Toward the end of the class, the squad moved into a sleeping half pigeon pose, in which they lay face down with one leg bent and another stretched out behind them.
"It takes strength to let go," Skyler said as they sunk deeper into the pose. "It takes bravery and courage."
For squad member Cassidy Peterson, the session with Skyler was her first yoga class.
"It shows us how to let all the pain and anxiety go," Cassidy said. "We can take away what's good and positive and let go of what's negative."
As the class neared its end, the girls lay flat on their backs as they did at the beginning. They closed their eyes, and Skyler sealed the practice with some final words.
"We experience struggles, but we experience amazing things as well," she told them. "That's part of the journey."