To My Dear Yoga Family,
I want to begin by sharing that my heart is filled with gratitude and appreciation to you and your support of my studio. You have been loyal and true supporters of my life's work in creating a studio with a foundation that is predicated to the healing and inspiration of everyone who walks through its doors. I'm blessed to have been in service now for two and half years and just signed a lease for my second studio which will open early next spring in Irvine at the brand new Los Olivos Market Place.
So many changes have occurred since my doors first opened and boy have I learned a lot. I remember wondering and second guessing if what was in my heart would translate into a business let alone a business that would provide for me and my girls. In the beginning I tried very hard to create an atmosphere that would cater to as many different preferences as possible.
I have sat down with my staff and we have extensively reviewed each package and service that we offer and it became apparent that we needed to make some changes to continue to offer a premium service to our most loyal students.
We will no longer be offering the Radiant Hot Yoga #1, Radiant Hot Yoga #2 and Gold package as currently understood.
We are going to combine all three of these packages into one offering a new Gold Package which will be the blending of the three. This will include the following elements; mat, yogi toe, hand towel, shower towel, water and mat service. We will be charging a monthly fee of $89.00 on top of your monthly yoga membership for this hybrid service.
The price increase for those of you who have our current Gold Package is due to significant cost increases at the studio. The reasoning is very simple, my cost for offering the original services is far greater than the service fee we were charging. Those of you who are on the RHY #1 and RHY #2 package will have to decide if you would like to sign up for a 6 month or 12 month auto debit for your membership. We will make this transition starting August 1, 2015. Those of you with our current Gold Package will be transitioned over to the new package unless you call and state otherwise.
By including all of the amenities into one package we will be able to offer this service to you going forward. I am working hard at streamlining my business so I can continue to be of service to more and more people in the world who are seeking a refuge of healing and hope. I deeply appreciate your understanding and support in this decision and hope that this change does not take away from your desire to continue using our special service packages.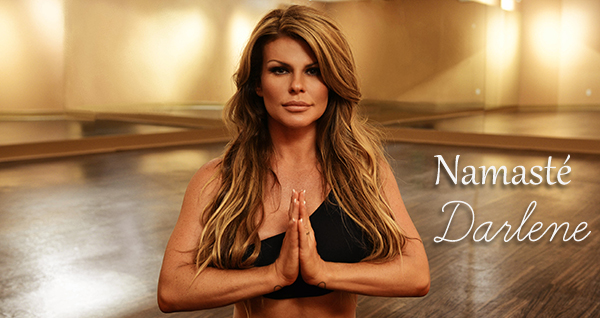 For more information regarding our membership package changes, please inquire at front desk or via email:

Email: info@radianthotyoga.com
Phone: 949-706-YOGA(9642)
You can also scheudule your next appointment online at Radiant Hot Yoga studio: