When and why did you begin practicing yoga?
It's an amazing feeling to give yourself moments of undivided attention and to truly connect. Ever since my first class I have been on the journey of healing. Yoga has healed me from my past. I started practicing yoga in 2006 and at the time my family and I were going though a lot. It was the hardest time of our life. I saw how yoga changed my mom's life and it inspired me to try a class.

Throughout my first class, I felt so present in the moment. I felt the energy around me, my breath, and was able to release everything that was no longer serving me. Words can't describe how grateful I am for this journey I am on and all of the incredible people who have inspired me along the way." – Skyler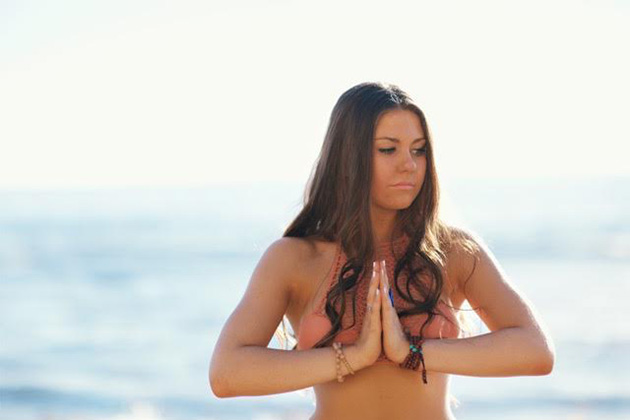 How has becoming a teacher changed your life?
It has encouraged me to step outside of my comfort zone. In 2013, I became the youngest certified hot yoga teacher in the U.S. I had to make my own path, and create my own standards and expectations. Even though it feels very natural for me to teach yoga, I use the same principles in other areas in my life. Teaching yoga has also brought so many amazing people into my life. The connections I have made and continue to create are truly special to me. " – Skyler
When did you know you wanted to be a yoga instructor?
I knew I wanted to be a yoga instructor ever since my family opened up Radiant Hot Yoga, in 2013. I always loved taking classes and I had such a passion for yoga. I remember teaching my fist class as if it were yesterday. Throughout the class I had a magical, euphoric feeling and as I said my final speech at the end of my class, I suddenly had tears of joy running down my face. Right there, I knew that I wanted to teach yoga for the rest of my life.

A feeling of deep gratitude filled my heart and ever since then my passion for yoga has grown more and more." – Skyler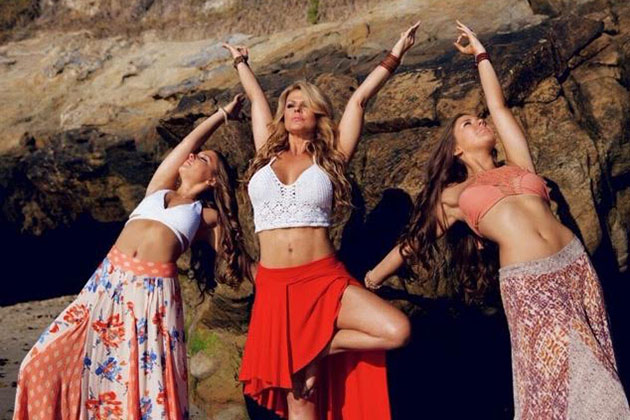 What did Teacher Training mean to you and what did it do for you?
Teacher training changed my life in so many ways. I took the training not only to become a teacher, but to also deepen my own practice and to discover more about myself. It was definitely challenging though.

At the time, I thought I I was too young to become a teacher because I didn't know enough about yoga or the body, but I proved myself wrong. I completely dove two feet into the training and immersed myself into yoga. Having to go to school for nine hours a day, then spending over 35 hours a week on yoga training took a lot of energy, sacrifice, and time.

But what I learned from the challenge is, "If you believe in yourself, you can do anything" and that "There is never a dream too big or too small you can not accomplish if you try." – Skyler
How necessary is your yoga practice to you?
My yoga practice means so much to me. I feel that I would not be where I am today, if it wasn't for my practice. My yoga practice has taught me so much about who I am. I know I can always come to my mat to heal my body & soul, to let go and to move deeper within. It is an amazing work-in and an awesome workout.

Every time I come to my mat, I learn more abut who I am and what my purpose is." – Skyler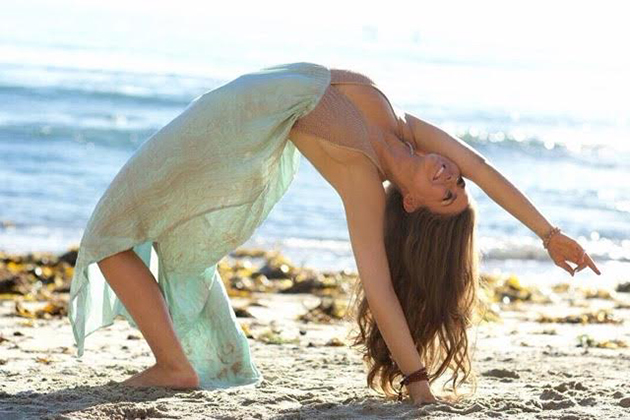 What do you feel is the personality and energy you bring to your classes?
I am very passionate and joyful spirited. I love teaching and challenging people to their edge. When I am in the hot room teaching there is a great energy, a connectedness between myself and everyone in the room. Unity and love, I feel so alive and happy. I aspire to inspire by my words, the music I play, and the energy I bring to my classes. I am so fully present that it feels as if nothing else exists outside those walls." – Skyler
What are a few of your favorite things to do outside of yoga?
When I'm not at Radiant, I'm either at the beach, finishing up school, getting a massage, or spending time with those I love. I also LOVE traveling and seeing all different parts of the world.

Everyday gift to be able to live my dream! Namaste ॐ" – Skyler