When and why did you begin practicing yoga?
I was an avid runner for years, but due to many injuries I needed to find something that was non-harming to my body yet still felt like exercise. With hot yoga I found I could recreate the same feeling I got from running and do it in a gentler way for my joints.  And the peace and calm I found at the end of each practice was unparalleled." – Lisa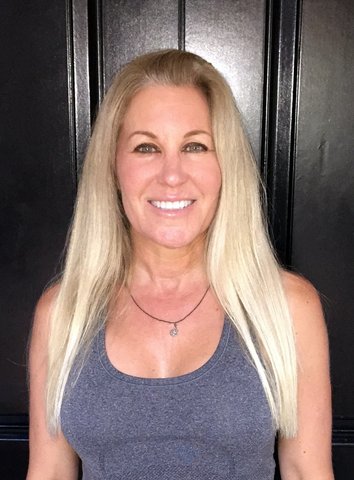 What was your first experience like?
My first yoga experience was in a Bikram studio and I felt like I was going to die half way through the series. I had to lay down and just try to get through the heat. But something about the challenge made me come back and try to master the heat again and through my persistence I fell in love with the practice." – Lisa
When did you know you wanted to be a yoga instructor?
I didn't know I wanted to be a teacher until the end of Teacher Training.  I entered teacher training purely with a desire to deepen my yoga practice and my understanding of yoga principles.

I never knew I had a teacher inside me! But at some point during training when I stood up to teach something clicked inside me and I knew I had a passion for teaching. Once I taught my first real class I was completely hooked." – Lisa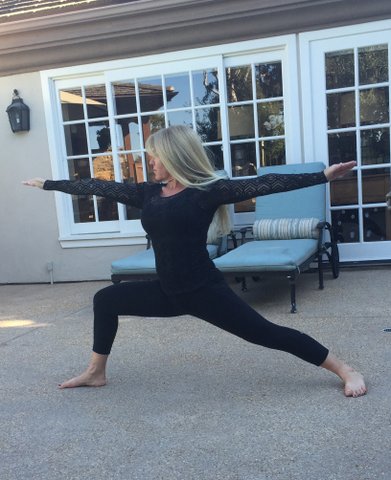 What did Teacher Training mean to you and what did it do for you?
I learned so much about myself and found I could actually command a room. I had always had the "behind-the-scenes" type of personality – never wanting to stand out in a crowd or be noticed. Standing up in front of a room full of my yoga peers really took a lot of strength and I found I enjoyed growing that new part of me." – Lisa
What is the one thing about Teacher Training that still resonates with you?
One thing that will always stick in my mind from Teacher training was living the ideal that we should always reach for our dreams and never give up. We are all capable of accomplishing goals we thought unattainable." – Lisa
How necessary is your yoga practice to you?
I always say "I am the Tin Man and Yoga is my oil. Without a regular yoga practice, I cannot easily move my joints and limbs due to so much injury. Yoga keeps me moving, feeling young and healthy and it keeps my mind more attuned.

And like the Tin Man – I have found my heart in yoga." – Lisa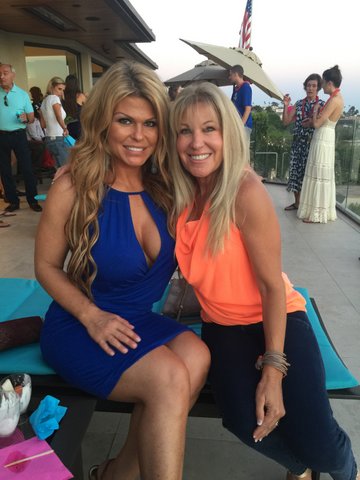 What do you feel is the personality and energy you bring to your classes?
I think my personality lends itself to a fun, high energy class.  However I also stress mindfulness. I ask my students to practice mindfully and consciously while still having fun and pushing themselves.

I care very much about my students and I want them to get the best and deepest practice possible, but without harming themselves. At the close of class I try to impart a little bit of wisdom about life and how it mirrors our yoga practice." – Lisa
What has changed the most about you now that you are teaching?
Teaching has helped me find my voice. I have more confidence and am more capable of speaking my views than I was before teaching. I know that in the hot room what I say matters to my students and I try to prepare messages that are both relevant to what is going on in our world and yet spiritual and inspiring." – Lisa
What are a few of your favorite things to do outside of yoga?
My favorite activity is skiing – mostly moguls, but cruising down a beautiful, groomed slope can be fun too. I love hanging with my family, my dogs, reading and being surrounded by great friends." – Lisa