What benefits were you hoping to receive from your yoga practice?
Better flexibility, healing from old injuries and an exciting, alternative way to exercise." – Justin
How has yoga and your practice exceeded your expectations?
I totally wish I had started when I was 15! It is a great way to challenge yourself physically & mentally." – Justin
How has yoga benefited you off the mat?
I have more patience & less stress off the mat. It's a great way to end the day and flush everything out with the heat." – Justin
Do you notice a change in your physical, mental, emotional and or spiritual body from a regular yoga practice?
It is a healing practicing with alot of benefits. For me a stronger core, increased flexibility, better hydration and healing old athletic injuries are the most important changes for me." – Justin
Have you tried other styles of yoga? What makes Radiant Hot Yoga your preferred place of practice?
I have but Radiant has the best energy, assertive teachers and most challenging sequences. Good times and a big ALOHA to Radiant!" – Justin
What benefits were you hoping to receive from your yoga practice?
A calm breath is a calm mind. The main reason I've tried yoga several different times is to find a way to tap into that zen-like, inner peace that removes clutter and stress from my mind, if only for an hour or so a day." – Jason
How has yoga and your practice exceeded your expectations?
What has exceeded my expectations is the physical benefits of the practice. I've been a runner my entire life and have been searching and searching for something to replace that because I know my knees, hips, and back will eventually start to crumble from pounding the pavement day after day. Nothing motivated me to give up running until now. When I started yoga, I fully expected to have to keep doing other types of work outs in order to stay in shape.

The practice however, particularly with the heat, is very challenging to the point where I finally found something that gives me the same "high" as running long distances (swimming, biking, none of that worked for me) and I'm staying in just as good of shape, if not better, than when I was running all the time. In fact, I've quit running entirely at this point and I no longer have the joint pain I've been ignoring for at least a decade in order to keep running." – Jason
How has yoga benefitted you off the mat?
It would take too long to list all of the examples but one is telling: I had a three month jury trial last year where I basically slept no more than 3 hours a day for three months under high stress conditions. At certain points, the stress level was so high I could barely breath.

I forced myself to give up one hour every day to do yoga during the trial even though I thought I wanted the time to either sleep or to prepare more for the next day of trial. Every single time, I walked out of the practice with a peace and a focus that never would have existed, but for the practice that I took with me back to the office to prepare for the next day, and I felt strong and in control every day at trial.

A calm breath is a calm mind. Know it. Live it." – Jason
Do you notice a change in your physical, mental, emotional and or spiritual body from a regular yoga practice?
For me, it's the mental, emotional and spiritual peace, happiness, and focus that I think I am just now starting to tap into after more than a year of regular practice. I can't really explain it but it is something that develops slowly and steadily and can only be achieved over time.

You aren't going to get there unless you fully commit to a regular practice for an extended period of time, but it's amazing if you do." – Jason
Have you tried other styles of yoga? What makes Radiant Hot Yoga your preferred place of practice?
Yes. I've tried both heated and non-heated yoga in the past. For me, I need the heat and the physical exhaustion that comes from Radiant's challenging practices, to tap into that meditative spiritual side of it. For me, non-heated yoga is basically stretching, which is good, but there is so much more to it I've learned.

Radiant Hot Yoga is my preferred heated yoga studio for a number of reasons:

unlike some places I've gone to, Radiant's facilities are very clean and welcoming;

Radiant's practices are organized and structured and the teachers keep control of the room; I've gone to places where the next pose is literally whatever happens to pop into the teacher's head and they allow people to walk around and talk in the middle of practice, which kills it for me; and,

most importantly, the people who work at Radiant, both teaching and running the desk, are the coolest, happiest, friendliest people in the world.

No matter my mental state, I am always glad I came when I get greeted with warm smiles and love every time I go. Peace." – Jason
Radiant Hot Yoga offers exceptional classes that are designed to heal your mind, body and soul. The teachers are there to help you replenish your body and clear your mind. You can see this with the dedication and passion they put into every class.
Giving your body the benefits of hot yoga is in my mind one of the best gifts you can give yourself. Developing your practice from a 60 minute to an 80 minute class will increase all of those benefits and give you so much more out of your time. Give yourself an additional 20 minutes to make the most out of every day you have on this earth.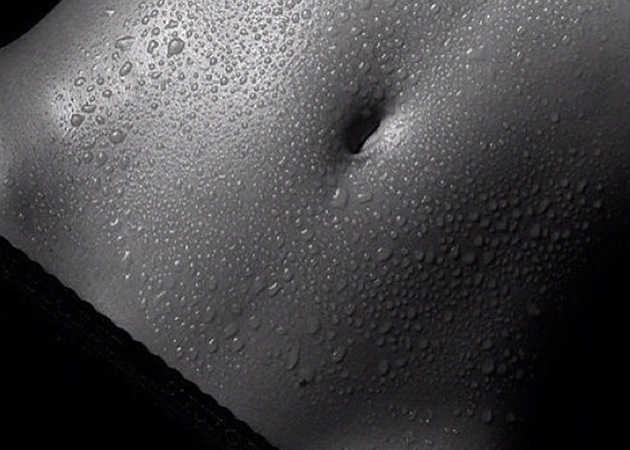 Exercising for a longer period of time and moving over the 60-minute mark is going to improve your endurance. If you are used to doing the 60-minute class, the way to improve your endurance is to increase that time period. At Radiant they offer an 80-minute class that will push your body for another 20 minutes, giving you more of the healing benefits as well as improving your endurance. By adding in the session of 80 minutes and getting used to a longer practice you will go into a 60-minute class and feel 100% stronger!
The mental benefits of the longer class outweigh what you can accomplish in just the hour. You escape for longer periods of time which takes you into a deeper meditative state. This is important to do when you want to improve your yoga practice and get connected with yourself on a deeper level. Because you are in the heat for over an hour your metal strength is challenged at a higher level. This is key to advance your yoga practice by doing a longer class as your mind has to remain focused while you are taken into a deeper meditative state.
When you are in the 80-minute class we hold the poses for a longer period of time, what this does is detoxify you on a deeper level. Holding a stretch is one thing but really taking it to your edge is going to give you all of the detoxifying benefits. The extra time in the class allows you to take your time and push your body a little further and really rest what you can do both physically and mentally.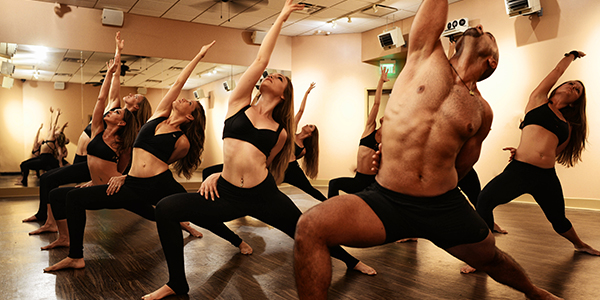 Because we have more time we can get focused on our poses which is going to improves your postures. It is better to take a longer class where you have the time to work on your form. Getting your form and posture correct takes time, when they are done correctly your performance is improved along with the results. No need to rush in the longer class, use those extra minutes and put them into your practice to get the benefits.
Whenever we do something for a longer period of time than what we are used it gives us the opportunity to strengthen our mind and body. Why would you not want to take what you have now and advance to the next level. Everyone has the ability to strengthen themselves and it all starts with trying. You might jump straight into the longer class and be fine or it might take you a while to build up the strength. Either way its key that you start and don't give up even if you have a tough class. There will be sometimes it's going to be tougher just because there are many things that can affect our practice and that's normal, it's just about picking yourself up and going back into another 80-minute class!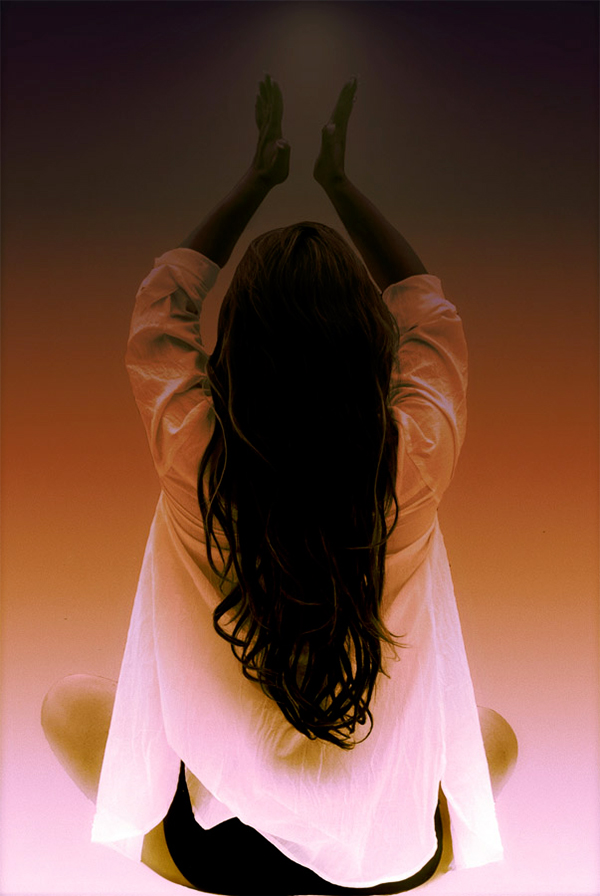 One of the biggest parts of your yoga class is breathing and controlling your breath. The longer class will not only give you more time to practice your breath it will also push your ability. As we exercise and get hot our breath can become choppy and irregular, this is when we need to train our mind to come back to the breath. In the longer class it will be more challenging to keep your breath at a steady pace because you are pushing your body to the next level. This is only going to advance you in your practice and get the full benefits from hot yoga.
Asides all the mental strength that you will get from the longer class you will burn more calories. If you are looking to lose body fat this is going to be perfect for you because you will lose between 700-1100 more calories than the hour class. So for just 20 minutes extra of your day you can get rid of more of the unwanted body fat and be on your way to a faster result ready for summer!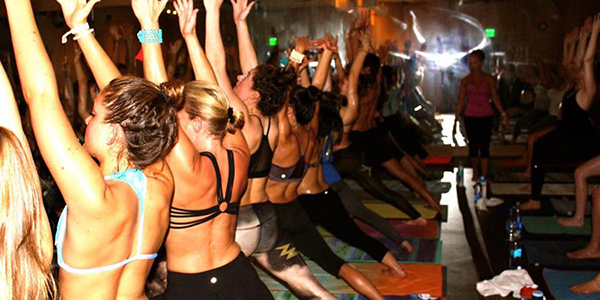 Challenge yourself to try the 80-minute class and make it part of your weekly practice. There are so many more benefits that you get just by adding in 20 minutes! You never know what your body is capable of until you try it and you will probably surprise yourself!