What benefits were you hoping to receive from your yoga practice?
I was hoping to build flexibility as well as mental and physical strength." – Melissa
How has yoga and your practice exceeded your expectations?
The mental strength from hot yoga has benefited me throughout my career. In times of stress I am able to remain calm and collected. We learn that in hot yoga when we are focusing on holding our pose in the intense heat." – Melissa
How has yoga benefited you off the mat?
I take more time to appreciate the present moment instead of living in the past or focusing on the future." – Melissa
Do you notice a change in your physical, mental, emotional and or spiritual body from a regular yoga practice?
I know when I don't practice on a regular basis I get moody and anxious! That must mean something." – Jeff
Have you tried other styles of yoga? What makes Radiant Hot Yoga your preferred studio?
I have tried other yoga styles and I prefer to only do hot yoga. Radiant is special because of the people. Everyone is so kind and inviting." – Melissa
Spring… ahhhh.
Spring is a time to ReNEW, Refresh, Rejuvenate! Unlike the east coast or other parts of the world, California sort of always seems like its springtime all year round with the sun shining everyday. Living so close to the beach with nice breezes and cool nights, we almost forget what it's like everywhere else and how very important this season is.
In Ayurveda, spring is considered to have a heavy, foggy nature that could remind us of the state of our bodies after winter holidays. Luckily, we aren't on the east coast where the freezing temperatures and snowstorms keep us cooped up indoors. But even though the sun is shining most of the time, we do tend to "hibernate" a bit during December through February as if we are taking a rest from the hectic holiday season.
Well, it's time to spring into action, shed those winter blues and get in sync with nature! It's a time of renewal and rededication to one's self in all ways.
Spiritual de-clutter and de-stress can be as simple as being yourself. Stop listening to other people tell you how to live your life, how to talk or think or even how to dress. Only you know what's best for you. Trust yourself that you will make the right choices.
When you are trying to be someone you're not, you become distracted from what is truly important and may miss out on making amazing connections with people and having great experiences that matter.
Regular yoga practice is an excellent way to get rid of the physical and mental junk from our busy and often not-so-healthy day-to-day lives. Creating balance and stamina with Radiant Hot Fusion will sharpen your focus and build strength physically and mentally for a beautiful beginning to the rest of your powerful year.
Prepare your surroundings, your personal space, to give you that sense of something new. That spring is in the air! Put away all those extra "winter" blankets, do a little redecorating by changing up the color of your curtains or throw pillows by using warm reds, oranges and yellows and even blues and lavenders or even white! Nothing says light, airy or open space like crisp, white cotton linens in your bedroom.
Recharge with a simple jaunt outside. Go outdoors, take a walk and appreciate the beauty of the natural world, blooming flowers, and the birds and the bees. Move around, dance to music in your living room, and put a little spring in your step!
Are you new to yoga? Try the Radiant Hot yoga class that is for all levels of students regardless of your flexibility or level of fitness. Or challenge yourself with Radiant Hot Power's vinyasa flows, long holds, core work and spinal twisting. Get ready to de-stress, detoxify and feel amazing!
See our online schedule
Online schedule
Increase your use of healing herbs like turmeric, ginger, triphala and talisadi to ward off springtime colds and help your body detoxify. Drink lots of water with lemons and limes to help cleanse the kidneys and liver.
Plus it's refreshing! Increasing your circulation with Radiant Yin Yoga will also keep your immune system working optimally and improve your flexibility. This slow-paced style of yoga is perfect for joint rehabilitation.
See our online schedule
Online schedule
Nourish your body with foods that will take away that sluggish winter feeling. You want light, hydrating, alkaline-forming foods that are easy to digest. Green smoothies with nutrient rich fruits and vegetables like kale, spinach, red grapes and pomegranate juice. Add in a bit of ginger root and cinnamon to put more spring in your step! Fresh green salads with beets, carrots and radishes are excellent. And beautifully roasted asparagus with a steaming bowl of quinoa topped off with either roasted red or sweet potatoes is just right to satisfy a hungry tummy!
Give yourself the biggest hug! Read a good book or re-read your favorite book! Meditate, go to a museum and appreciate fine art, do an activity that you love or even one that you haven't done before. Do something that makes you smile!
And of course, heat, movement and lightness are the best ways to rebalance you for spring so get yourself over to Radiant Hot Yoga to increase your strength, stamina, focus and balance, which will leave you feeling strong, composed and stable.
Now take a nice, long deeeeep breath and breathe in the freshness of spring!
Radiant Hot Yoga offers exceptional classes that are designed to heal your mind, body and soul. The teachers are there to help you replenish your body and clear your mind. You can see this with the dedication and passion they put into every class.
Giving your body the benefits of hot yoga is in my mind one of the best gifts you can give yourself. Developing your practice from a 60 minute to an 80 minute class will increase all of those benefits and give you so much more out of your time. Give yourself an additional 20 minutes to make the most out of every day you have on this earth.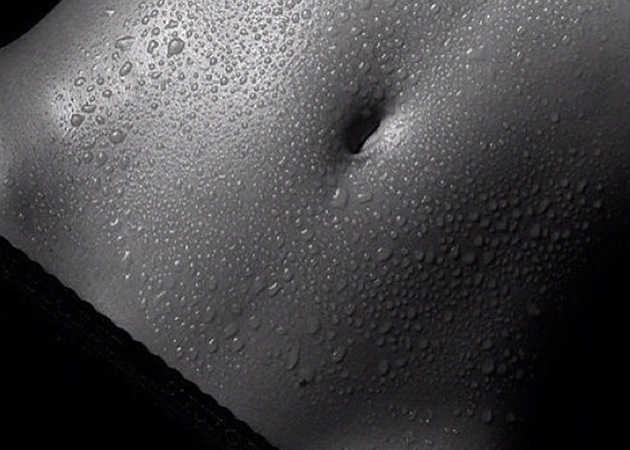 Exercising for a longer period of time and moving over the 60-minute mark is going to improve your endurance. If you are used to doing the 60-minute class, the way to improve your endurance is to increase that time period. At Radiant they offer an 80-minute class that will push your body for another 20 minutes, giving you more of the healing benefits as well as improving your endurance. By adding in the session of 80 minutes and getting used to a longer practice you will go into a 60-minute class and feel 100% stronger!
The mental benefits of the longer class outweigh what you can accomplish in just the hour. You escape for longer periods of time which takes you into a deeper meditative state. This is important to do when you want to improve your yoga practice and get connected with yourself on a deeper level. Because you are in the heat for over an hour your metal strength is challenged at a higher level. This is key to advance your yoga practice by doing a longer class as your mind has to remain focused while you are taken into a deeper meditative state.
When you are in the 80-minute class we hold the poses for a longer period of time, what this does is detoxify you on a deeper level. Holding a stretch is one thing but really taking it to your edge is going to give you all of the detoxifying benefits. The extra time in the class allows you to take your time and push your body a little further and really rest what you can do both physically and mentally.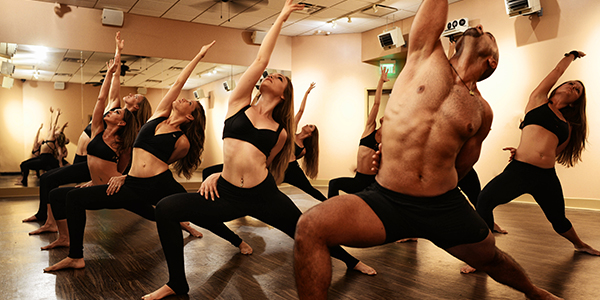 Because we have more time we can get focused on our poses which is going to improves your postures. It is better to take a longer class where you have the time to work on your form. Getting your form and posture correct takes time, when they are done correctly your performance is improved along with the results. No need to rush in the longer class, use those extra minutes and put them into your practice to get the benefits.
Whenever we do something for a longer period of time than what we are used it gives us the opportunity to strengthen our mind and body. Why would you not want to take what you have now and advance to the next level. Everyone has the ability to strengthen themselves and it all starts with trying. You might jump straight into the longer class and be fine or it might take you a while to build up the strength. Either way its key that you start and don't give up even if you have a tough class. There will be sometimes it's going to be tougher just because there are many things that can affect our practice and that's normal, it's just about picking yourself up and going back into another 80-minute class!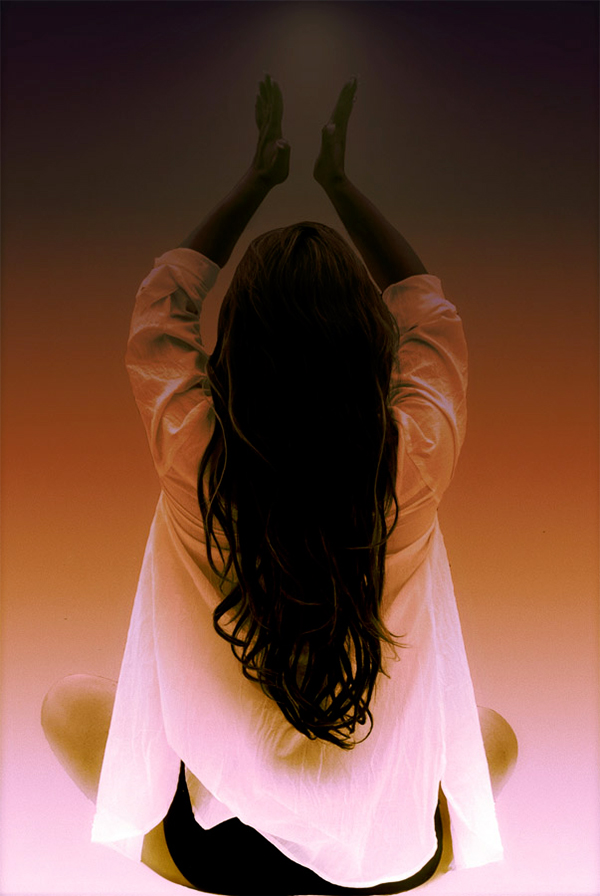 One of the biggest parts of your yoga class is breathing and controlling your breath. The longer class will not only give you more time to practice your breath it will also push your ability. As we exercise and get hot our breath can become choppy and irregular, this is when we need to train our mind to come back to the breath. In the longer class it will be more challenging to keep your breath at a steady pace because you are pushing your body to the next level. This is only going to advance you in your practice and get the full benefits from hot yoga.
Asides all the mental strength that you will get from the longer class you will burn more calories. If you are looking to lose body fat this is going to be perfect for you because you will lose between 700-1100 more calories than the hour class. So for just 20 minutes extra of your day you can get rid of more of the unwanted body fat and be on your way to a faster result ready for summer!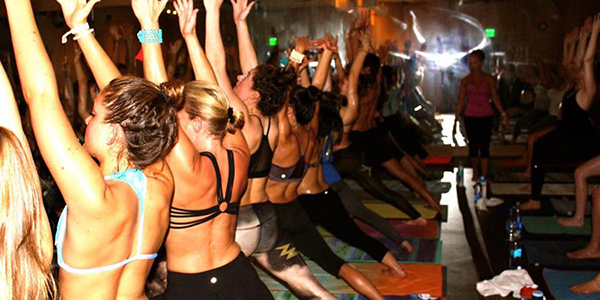 Challenge yourself to try the 80-minute class and make it part of your weekly practice. There are so many more benefits that you get just by adding in 20 minutes! You never know what your body is capable of until you try it and you will probably surprise yourself!